*This post may have affiliate links, which means I may receive commissions if you choose to purchase through links I provide (at no extra cost to you). As an Amazon Associate I earn from qualifying purchases. Please read my disclaimer for additional details..
Most folks who have a dog end up giving them some sort of nickname. The name can be something generic like "Fido" or "Spot", or something more clever and funny like "Big Boy" or "Snickers".
If you're ever stumped about what to name your new puppy, you may not have to look further than your dinner plate.
Since you are here, you have probably decided you need a fun, food inspired name for your dog. Food names are easy to say, which is important when you're dealing with a new puppy.
Here are over 60 fun food names for your dog.
Fun Food Name Ideas for Dogs
Sunflower
Frito
Cupcake
Carmel
Custard
Taffy
Toast
Truffle
Scone
Sorbet
Twinkie
Macaroon
Jelly
Nutella
Pork Chop
Tuna
Wedge
Cherry
Whiskey
Cosmo
Dorito
Corona
Stout
Garlic
Banana
Okra
Cashew
Oatmeal
Chestnut
Balsamic
Buttermilk
Pepper jack
Pancake
Sprouts
Blondie
Puppuccino
Sundae
Frosting
Sweetie Pie
Coconut
Alfalfa
Pupperoni
Lasagna
Fennel
Figgy
Inky
Huckleberry
Caviar
Smokey
Chowder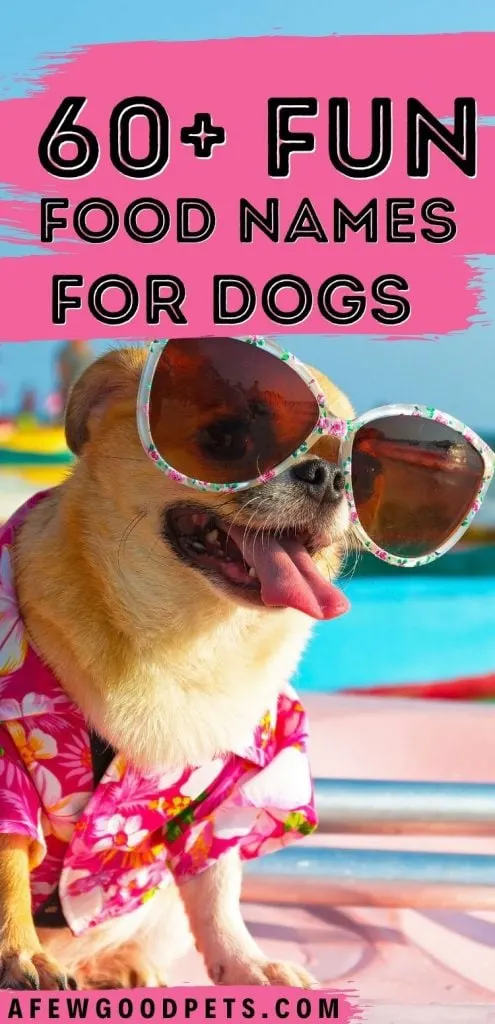 Cauliflower
Ice
Milky
Latte
S'mores
Froyo
Gouda
Pecan
Cookie
Bell(pepper)
Conclusion
These names sure have me feeling warm and fuzzy. Hope you feel inspired on what to name your new friend. Too many great memories!