*This post may have affiliate links, which means I may receive commissions if you choose to purchase through links I provide (at no extra cost to you). As an Amazon Associate I earn from qualifying purchases. Please read my disclaimer for additional details..
Guinea pig owners know how awesome their cute little fluff balls are. The hardest part of getting a new guinea pig is naming him (or her). There are many different places to draw inspiration from when selecting the perfect name but today, I'm going to give you some great name ideas for your white guinea pig!
All of these names are perfect for a guinea pig that is white (or mostly white). Here are 79+ white guinea pig names ideas for you to consider!
Top 10 White Guinea Pig Names
Angel
Casper
Ghost
Lilly
Snowy
Charmin
Alaska
Misty
Elsa
Sugar
79 Names for a White Guinea Pig
All of the names below mean white or have some relationship to the color white. These names could be great for male guinea pigs as well as female guinea pigs. Some are even unisex and could work just as well for a girl or a boy!
Alaska
Angel
Arctic
Artax
Aspen
Casper
Charmin
Cloud
Coconut
Coolwhip
Cotton
Crystal
Elegance
Elsa
Eskimo
Everest
Gem
Ghost
Glacier
Glimmer
Greyjoy
Khaleesi
Lacey
Lilly
Lily
Luna
Magnolia
Milk
Milkshake
Milky Way
Misty
Mr. Freeze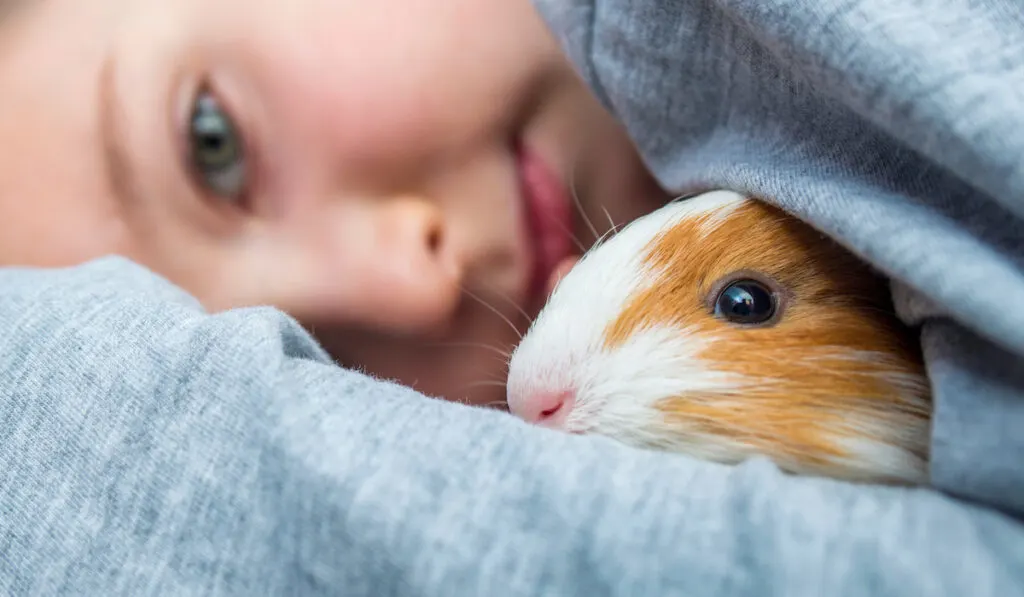 Pegasus
Phantom
Polar
Powder
Princess
Puff
Salty
Shadowfax
Shimmer
Siberia
Sirius
Snow
Snowball
Snowy
Sprit
Star
Starlight
Starshine
Storm
Sugar
Swan
TicTac
Tofu
Tornado
Tundra
Twister